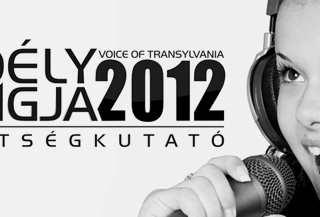 OVERVIEW

Industry: Social programme / Entertainment
Case Study Term: 2010 – present
Services used: (full) online and offline marketing | application development | hosting
Project
As a socially responsible company, Bexmon Marketing feels committed to support undiscovered talents, who have unique voice and special scene appearance, independently from age, sex, ethnicity, skin color, religious and ethnical affiliation.
Since 2010, the company organises in each year the "Voice of Transylvania" talent show, providing a positive platform for performers to showcase their given talents. This non-profit event has greater and greater success from year to year, discovering new talents and giving them the opportunity to fulfill their dreams.

Solutions
With this social project, Bexmon Marketing reached to collaborate with hundreds of applicants and attracted more than half a million viewers and fans. At first glance, these figures don't seem very high, but after mentioning that the target market is limited to a national minority - it's significant. The activity of Bexmon Marketing included the idea development, the business plan and the whole marketing activity of the project. The specially developed, interactive website of this event, where were published the productions of the performers and visitors were allowed to vote for their favorites, attracted more than 500k users. Beside the online success, Bexmon Marketing developed mutually beneficial relationships with the most important press and media companies of the country, which guaranteed the efficient and authentic advertising and promotion of this large scale event.
More information:
www.bummtv.com